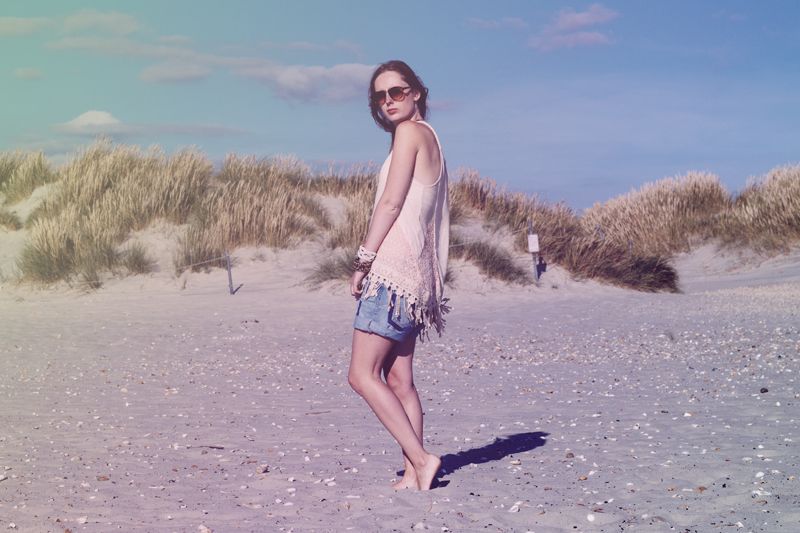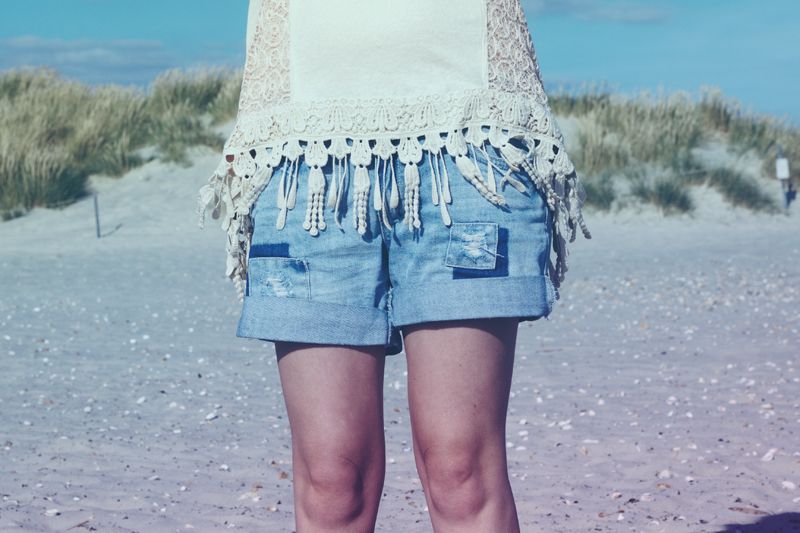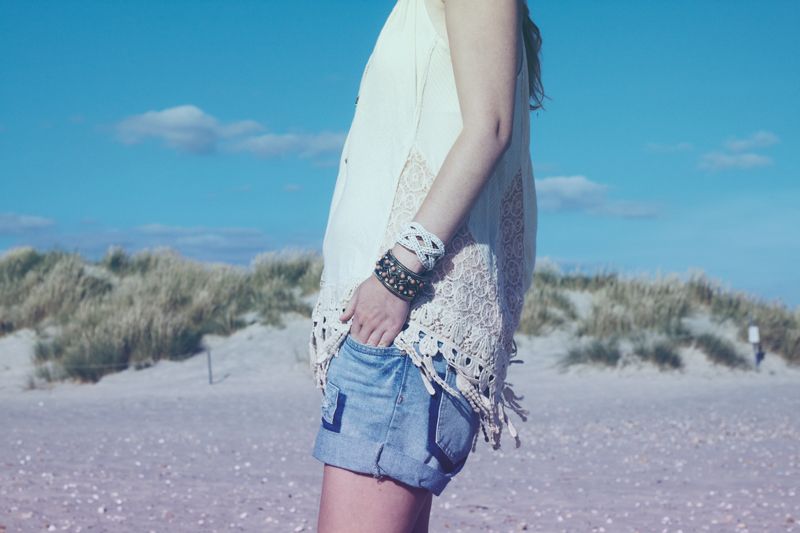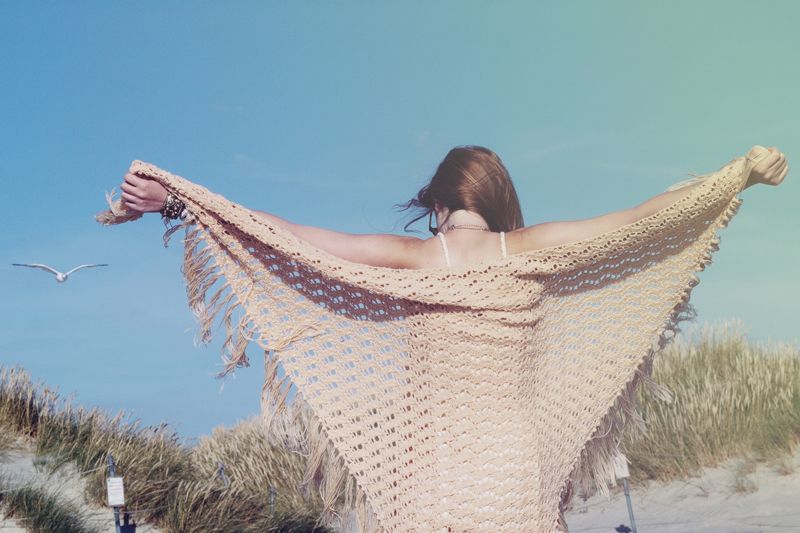 I'm wearing a Free People Melody's prairie tunic*, New Look boyfriend fit denim shorts, vintage shawl, thrifted sunglasses, Evolution beaded wrist cuff, New Look coral & gold wrist cuff, Ollie & Nic lizard necklace
I've been meaning to post this outfit for a while now but I've just not found the time until today. These photos were taken about a month ago when it was still really nice and warm. Sadly it is no longer shorts weather, all my shorts have now been packed away until the sun starts shining again.
I'm a huge fan of Free People at the moment, I just cannot get enough of their pretty things. It really is just as well they don't have a store in Brighton otherwise I'll be all over that. The things I really love from them at the moment are their smock dresses, you really cannot find any quite like them and they look so worth the price. Unfortunately they are still on the pricey side for me at the moment, I just can't justify £100 on a dress, especially when saving up for holidays, but one day… one day!
Hope you're all having a lovely weekend! Hopefully it shouldn't be such a long time until my next personal style post.
Get The Look